RESOURCE:
As part of our ongoing commitment to the protection of citizens and businesses and our service delivery built on integrity, respect, vision, and leadership, the Ferndale Police Department has partnered with Oakland County to launch a new transparency dashboard.
It is our goal to always be open and transparent with the public, and this new community dashboard will assist us by providing data and statistics for service calls, warnings and citations, arrests, response to resistance, training, policies, and more.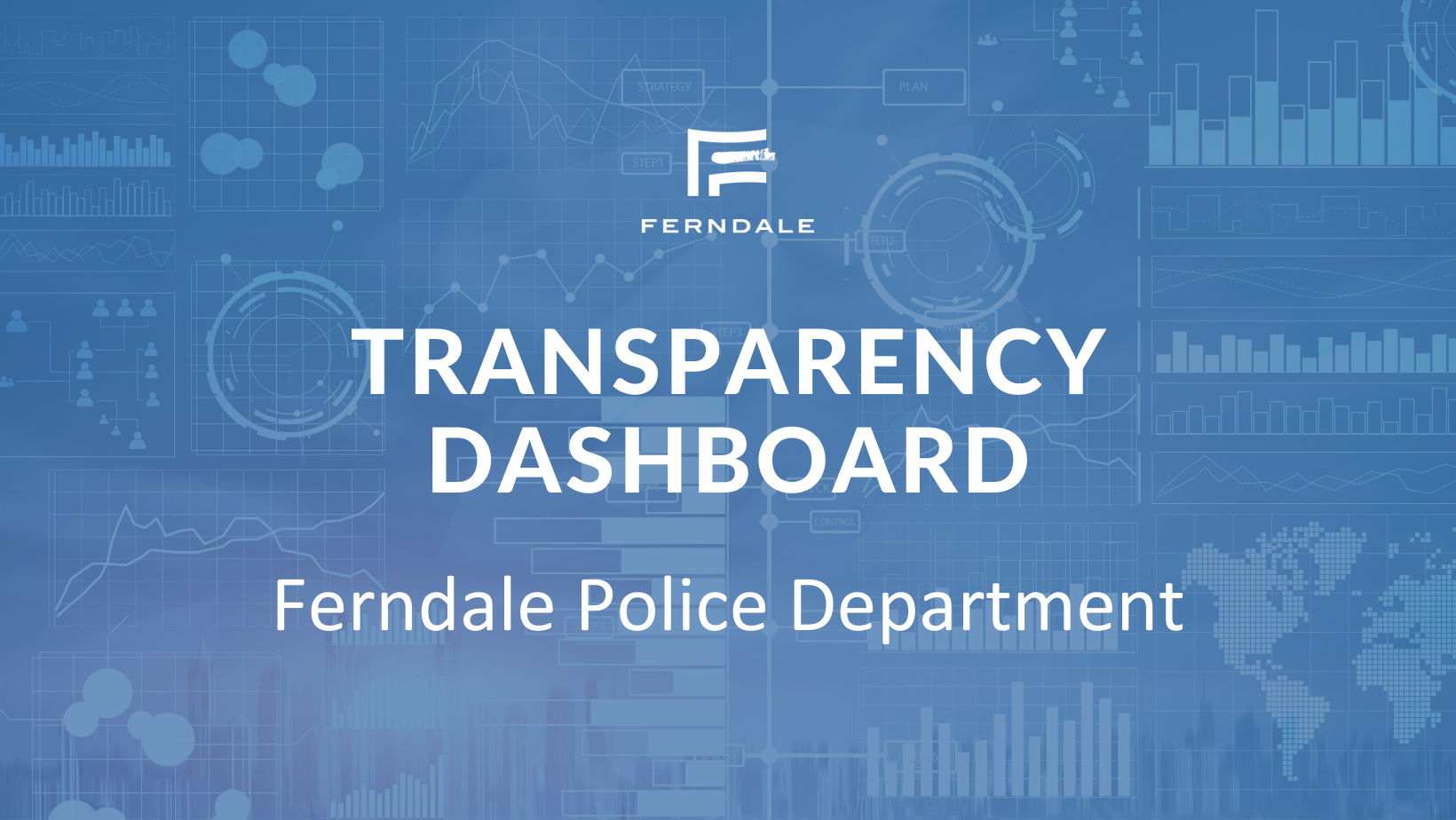 FAQs
What is the Ferndale Police Department's response to resistance and violence?
The Ferndale Police Department's Response to Resistance policy states that officers utilize the amount of force that is objectively reasonable considering the totality of circumstances that are confronted in order to affect an arrest/or accomplish the lawful performance of duty while protecting the public. Officers must perform their duties professionally, with respect for others, and in a manner that endeavors to protect and preserve life.
To view the full policy, visit the Transparency Dashboard.