PRINT NEWSLETTER
The City of Ferndale is pleased to offer a print newsletter, Checking in with Ferndale, delivered quarterly to every City property (no need to sign up!). The newsletter covers seasonal topics from all departments and is sent out per the following schedule:
Winter: January-March
Spring: April-June
Summer: July-September
Fall: October-December
The current edition is available virtually.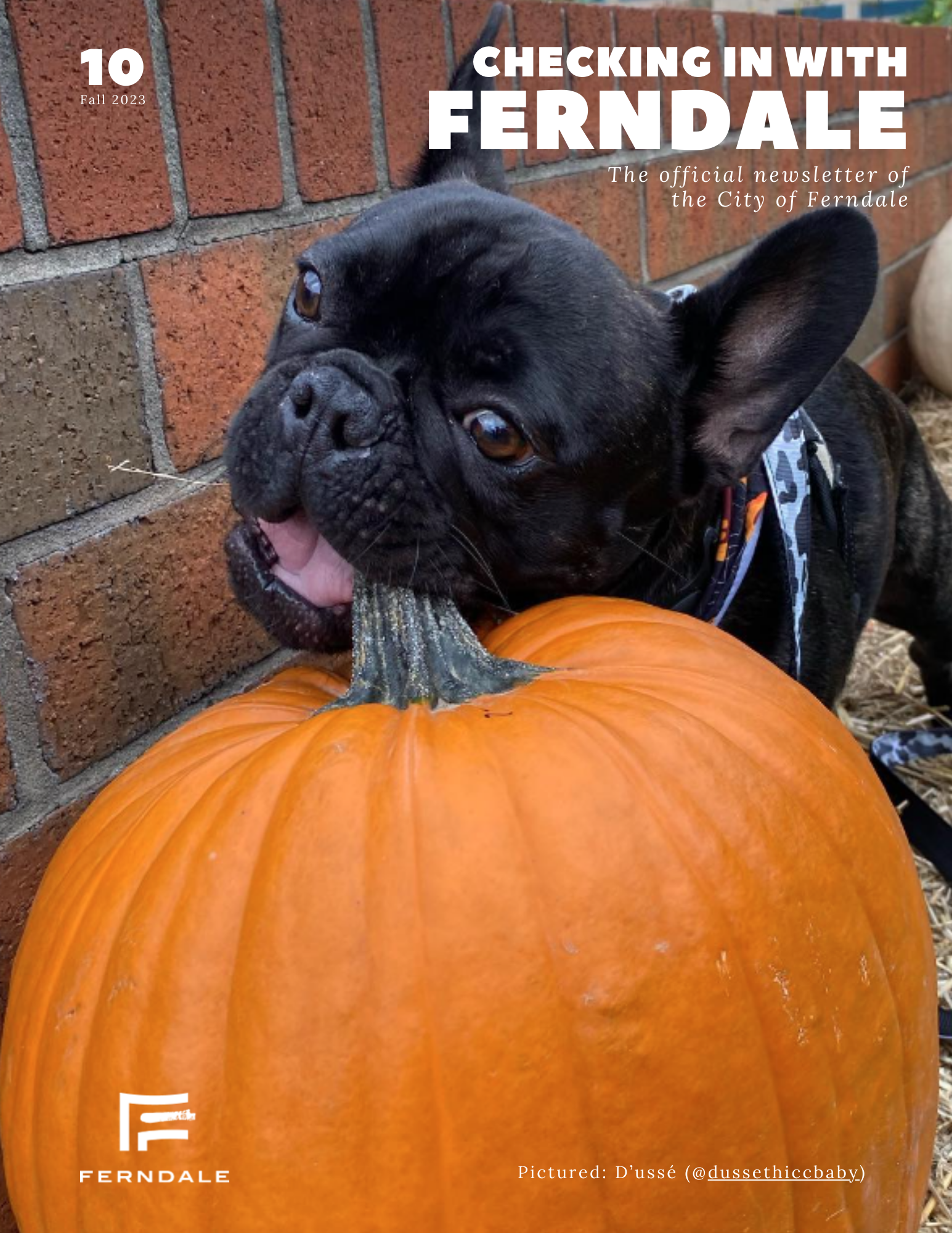 DIGITAL NEWSLETTER
On behalf of the Mayor, the Communications Department produces a digital newsletter, Mayor's Message: From the Desk of Melanie Piana.
The newsletter is emailed monthly to those on the distribution list. Sign up here to receive our digital news updates.