Residential Print Water Bill File Error: New Bills Sent Out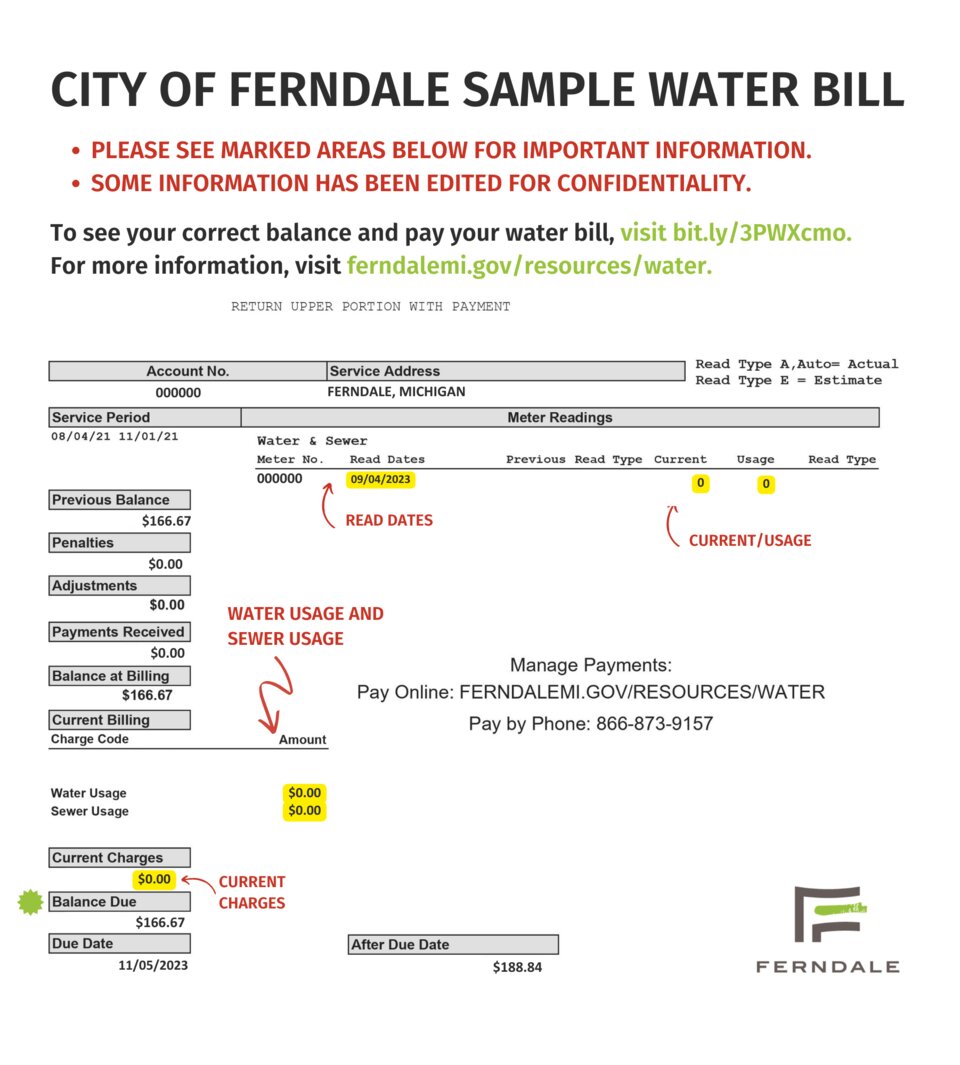 Some residents may notice an error in their printed water bill due to a file error. But, not to worry! Here's what's important to know:
The "Balance Due" section on the bill is correct.
All bill balances can be accurately found at BSA at bit.ly/3PWXcmo.
All payment types are operating as normal; no need to adjust that.
A sample bill has been provided below that highlights the affected areas.
City staff is working promptly to resolve the issue. Please visit bit.ly/43SN6sb for information about water billing. For questions about your bill, please call City Hall at 248-546-2525, email information@ferndalemi.gov, or stop by during business hours, which are Monday through Thursday, 8:00 a.m. to 5:30 p.m.
October 16 Update: Residents who received incorrect bills will receive the replacement in the mail soon.
We assure you, it's not a double bill or a multiple charge! This is just the correct statement for your records. To view your current balance or pay your bill, visit bit.ly/3PWXcmo. For more information on how to pay your bill, visit bit.ly/43SN6sb.
October 30 Update: The correct bills have been mailed out to residents who received an incorrect bill. Please be advised that this is not a double bill; you are not being charged twice. If you already processed a payment, there is no other action necessary. If you have not yet paid the bill, payment can be processed normally online, by phone, by dropbox, or in person. We apologize for the confusion and appreciate your patience!