Martin Road Park Splash Pad Re-Opens for Summer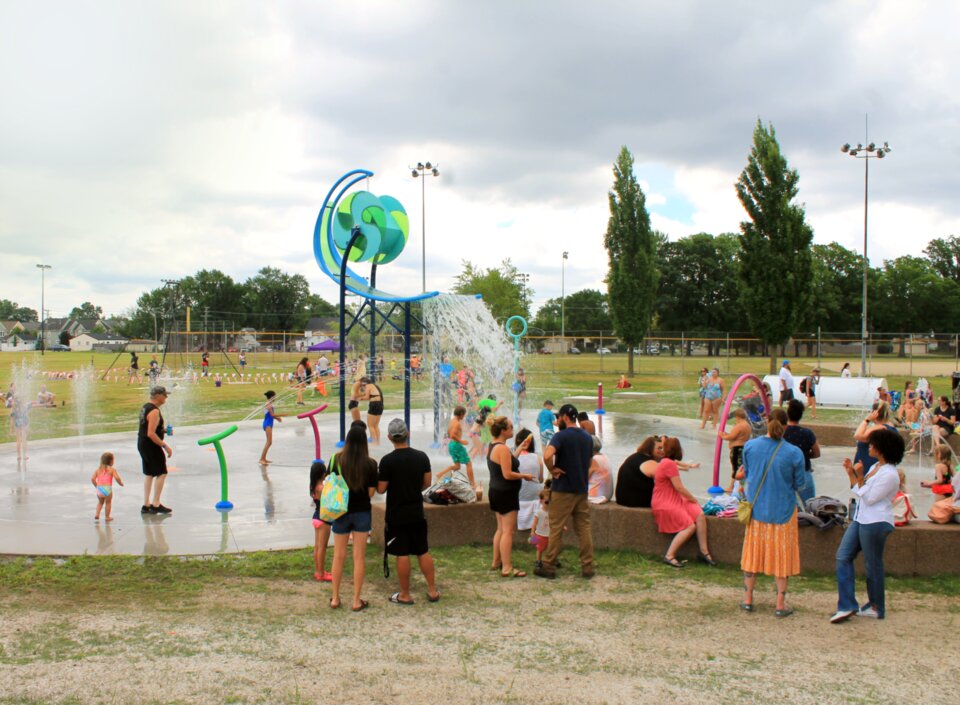 ‍
The wait is over! The Martin Road Park Splash Pad will be ready to spray, soak, and sprinkle for the summer season.
This free community feature will operate from Memorial Day weekend to Labor Day weekend, starting on Friday, May 26, 2023, at 10:00 a.m. Operating hours are 10:00 a.m. to 8:00 p.m. daily. Martin Road Park is located at 1615 E. Lewiston St in Ferndale.
Rules and emergency information are posted at the splash pad. We kindly ask that you be a good neighbor and keep the splash pad area clean and free of food items. For any questions, please reach out to the Ferndale Parks and Recreation n Department at 248-544-6767. Enjoy!
‍