Fire Department Investigating Reports of Gas Smell in East Ferndale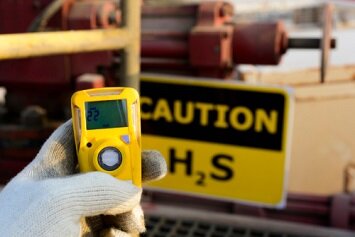 Update 5:00 p.m.
The Fire Department reports that the source of the smell was wastewater in a local sewer, not a gas exposure. The Department acted with an abundance of caution to ensure peoples' safety while they investigated. There are no safety hazards, the incident is closed, and all units have cleared the scene.
Update 2:45 p.m.
The Ferndale Fire Department has identified the source of the elevated gas levels and is working now to mitigate the situation. Elevated levels are limited to an isolated area and pose no air quality concerns to residents in the area.
Elevated Gas Levels Near W. Jarvis and Wanda
The Ferndale Fire Department is asking people to avoid the area of W. Jarvis and Wanda Streets due to possible elevated gas levels in the air.
Earlier today, the Fire Department received a call from a W. Jarvis business owner reporting a "rotten egg" smell. The Department responded, began air monitoring, and detected elevated concentrations of the gases, including higher surges in isolated areas.
The cause of the gas is unknown at this time; the Fire Department is working with the Department of Public Works and OAKWAY Mutual Aid now to investigate. They're also working with the Great Lakes Water Authority and Oakland County Water Resources Commissioner's Office.
Resident & Business Safety
The Fire Department is consistently monitoring the air quality in and around the area. Out of an abundance of caution and safety:
The Fire Department has evacuated the business located at 1350 W. Jarvis St.—the area experiencing the higher surge concentrations of gases.
The Fire Department has asked employees in the businesses adjacent to 1350 W. Wanda St. to shelter indoors. The interior air quality of these buildings has been tested and found to be safe.
Others in the area, including residents and employees, can remain safely in their homes and businesses. Fire Department staff are testing area air quality in real time; if anything changes or becomes unsafe, Department personnel will evaluate as necessary.
People are asked to avoid the general area to allow our emergency teams to investigate and perform their work safely and expediently.
Water Safety
There are no water restrictions in effect. The issue appears to be airborne.
Next Steps
The Fire Department will continue its investigation, and the City will provide hourly reports/updates. Please refer back to this article, or the City of Ferndale's Facebook page, for more information.