Ferndale Lights Up City Hall in Support of Ukraine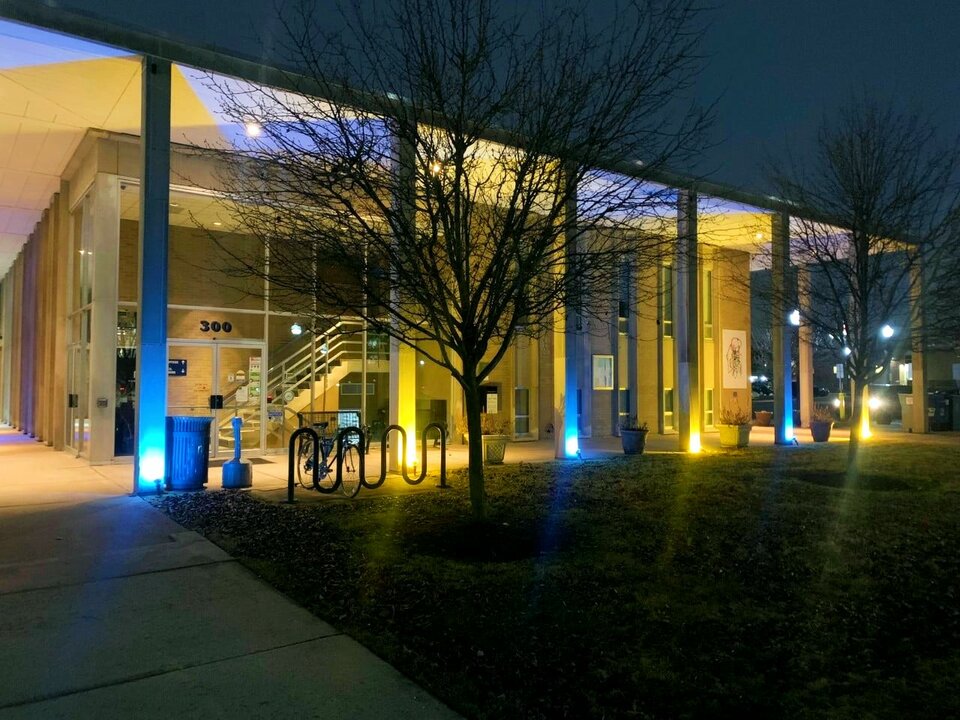 ‍
The City of Ferndale is showing its solidarity with the people of Ukraine by lighting City Hall blue and yellow, the colors of the Ukrainian flag.
The lights were installed this week by members of the Department of Public Works. They began shining after sunset on Wednesday, March 2.
"My heart goes out to the people of Ukraine as their country fights to keep its democracy," said Ferndale Mayor Melanie Piana. "We are proud to shine the colors of their flag and join the global community standing together in solidarity."
Ferndale joins hundreds of cities and municipalities across the country showcasing similar displays of support. Tampa, Los Angeles, and even the Empire State Building have "gone blue and yellow" to send a message of peace and unity.
"I've seen and am heartened by the incredible support our community has shown for the people of Ukraine," said Mayor Piana. "I ask us also to remember our friends and neighbors who may have immigrated here from Russia, and I implore our community to treat them with the same respect. We are all human, no matter where we live or where we come from."