City to Host Juneteenth Celebration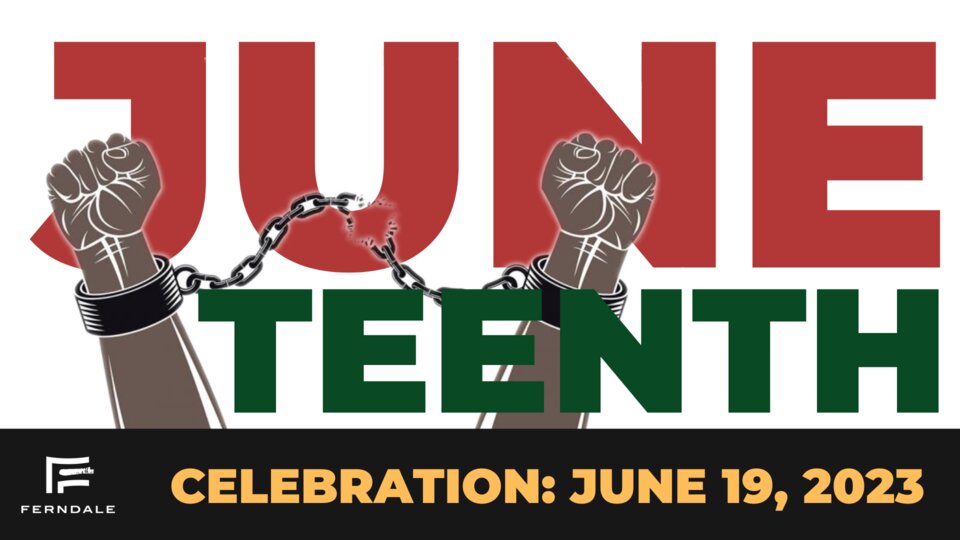 The City of Ferndale is excited to announce the return of the annual Juneteenth Celebration—a national holiday commemorating June 19, 1865, when emancipation finally reached the last confederate state. We're thrilled to recognize this moment in history and we hope to see you at a celebration!
The City of Ferndale's flag-raising celebration will take place on Monday, June 19, 2023, at 6:00 p.m. at Ferndale City Hall. This event features Ferndale Schools student poetry and remarks from representatives from City Council and Ferndale Schools. Please join us for the celebration!
The City of Hazel Park is also hosting a sister celebration at 12:00 p.m. at Hazel Park City Hall, located at 111 E Nine Mile Road in Hazel Park. This event will feature the announcement of Hazel Park Arts Council student art scholarship.
We hope to see you there!