City Launches Finance Review Committee Application Process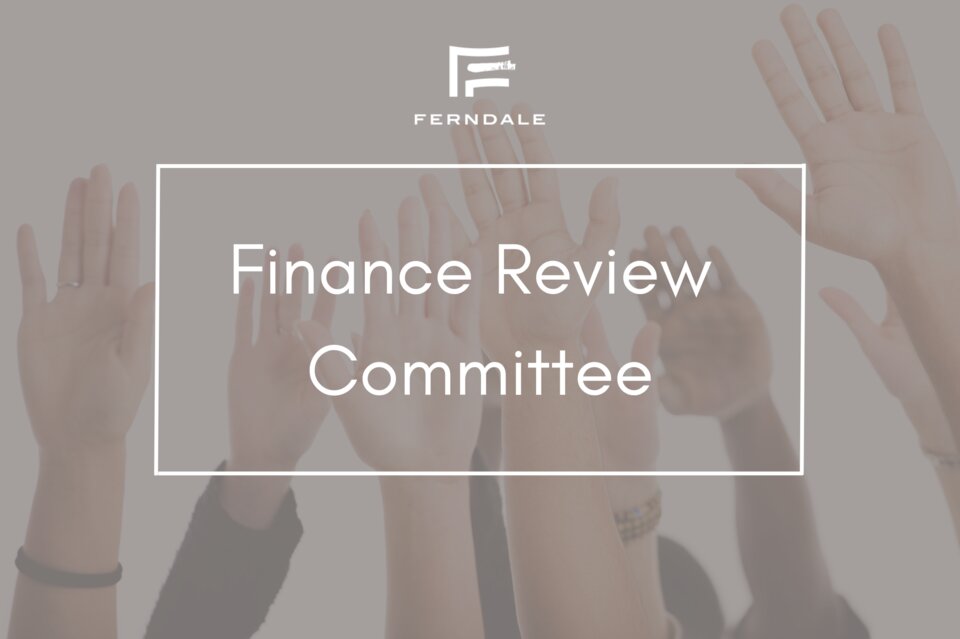 At the regular meeting of City Council on July 10, Council approved the establishment of a new Finance Review Committee. The City Manager and Council are now in the process of recruiting citizens interested in studying the impacts of the City's Headlee override millage and how its 2025 expiration would impact general operations and a proposed long-term facilities prioritization plan.
Headlee Override Millage
The ten-year Headlee override millage was approved by Ferndale voters in 2015 and will expire in December 2025. As part of this year's budget adoption process, City Council discussed assembling a citizen-led committee to study the recommendations presented by the 2022 Facilities Task Force and how to prioritize long-term facilities health with and without a millage renewal.
The current Headlee override millage brings in about $3.7 million in property tax revenues annually, or approximately 30% of all property tax revenues. This money is used to fund the City's general expenses; if the millage is not renewed, the City will offset these revenue losses with equivalent budget cuts. That would mean disinvestment in core services like Police, Fire, and Public Works, plus an inability to realize the long-term facilities goals prioritized by the 2022 Resident Task Force on Facilities, including improving public safety facilities and constructing a new recreation building at Martin Rd. Park.
The Committee's Role
The Financial Review Committee will play a key role in shaping the potential of the City to deliver sustainable progress towards the goals set forth in the Facilities Task Force Report. The Committee will be asked to study and advise on the following criteria:
Facility-related priorities based on the Facilities Task Force Report adopted unanimously by City Council in October 2022.
The effects of a millage renewal on current staffing levels.
The effects of a millage non-renewal on current staffing levels.
Seeking Citizens
The City is seeking 7 residents to serve on this committee. All interested residents are encouraged to apply; City Council seeks inclusive representation by residents of all ages, demographics, and life experiences, as well as by those who demonstrate our City values of integrity, inclusiveness, inspiration, and innovation. Additional helpful qualifications include:
Experience serving on the 2022 Facilities Task Force
Enrollment in the 2023 Fern & Learn program
Small-business ownership and/or entrepreneurship
Experience in the areas of finance, real estate sales or development, construction management, public administration, and facilities management
Time Commitment and Expectations
Meetings will be held between September 2023 and January 2024.
Meetings will be held biweekly with adjustments for holiday schedules.
Meetings are expected to take place in the evenings for no more than two hours.
The committee will be tasked with creating a final report to deliver to City Council by February 2024.
How to Apply
Apply online using the custom application form.
Resumes and/or letters of intent are encouraged and can be attached to the form. Applications are due by 6:00 p.m. on August 10, 2023.
City Council will announce appointments at their August 28 meeting.